Family Matters: Commitment to Inclusive Living
Oct 05, 2023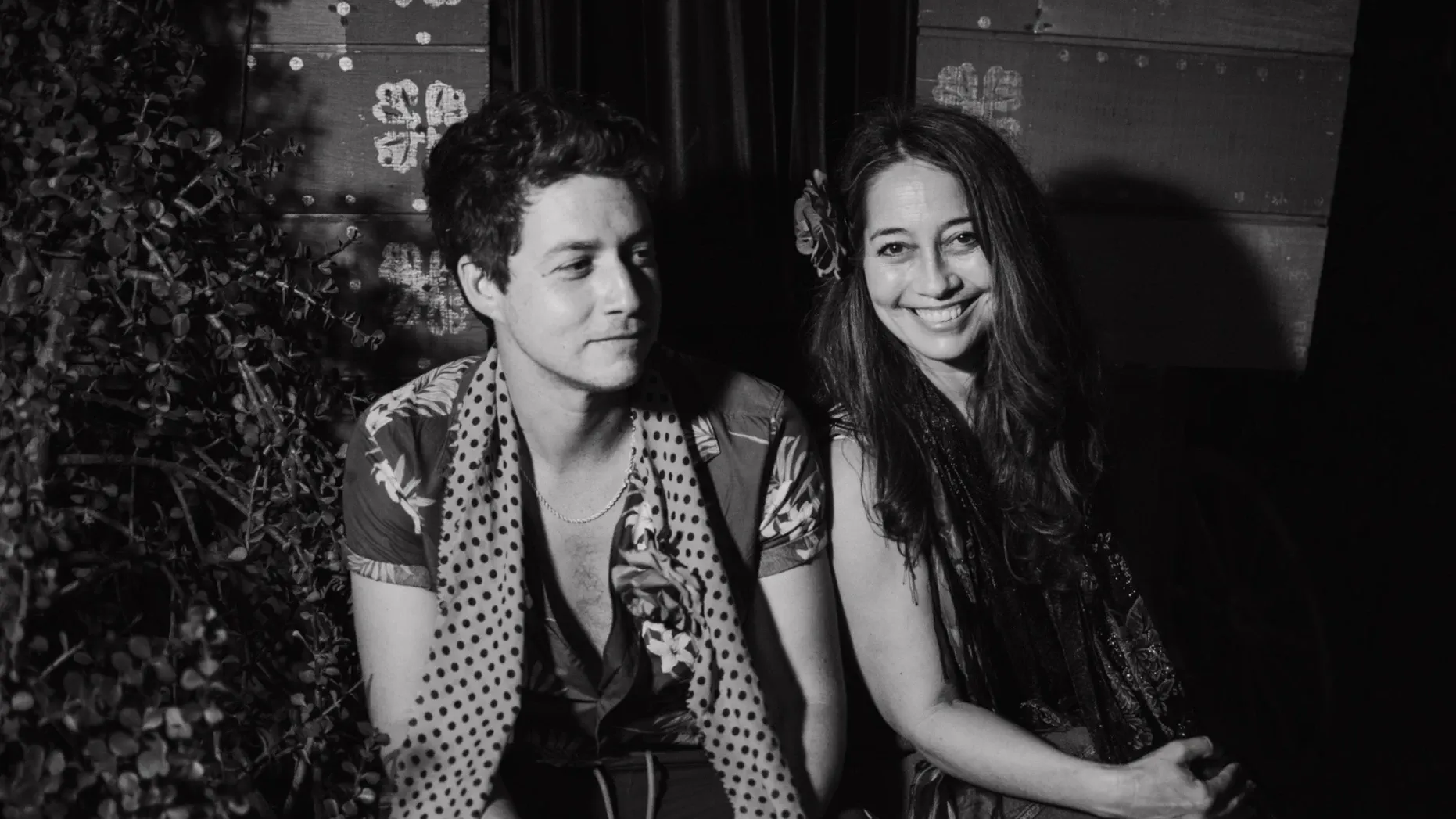 When my son, Emmanuel, was a young teenager, we had picked Joaquin up from the institution as we did each weekend. We were driving to a park together when he suddenly said, "Nani, you can't die until I'm 16." I said, "Ok, I'll try not to. But why do you say that?"
He responded, "Because I'll need to have my driver's license so I can come take Joaquin out on the weekends." I cried. I was so proud, and thankful for him. I know I'm a lucky mom to have his shared commitment to my brother. And I know that my parents felt the same way to have their children's shared commitment to Joaquin as well.
Joaquin was institutionalized for 15 years of his life. And every weekend, our family drove 2 hours each way just to see him, hug him, love him, and promise him that we would one day bring him home. Fast forward, Joaquin has been my next-door neighbor for 11 years, living a life of self-determination and community support. There is so much more to this story, but for now, I'll leave it at that.
For years, my family and I fought for an end to institutionalization for Joaquin and for others. We saw legislative action and progressive work to support community living for all. And to my surprise, families of institution residents opposed us, and were even furious with me as I testified in favor of shutting down California institutions in legislative hearings. The fact that they could ever want to keep those places open and keep their loved-ones inside them was incomprehensible to me. Given what I had witnessed in my brother's life: inhumane treatment, poor sanitation, lack of personalized attention, and lack of access to relationships, effective communication strategies, community inclusion, and just life quality in general, I could not fathom how anyone could consider an institution an appropriate place for their loved one, or for any human being.
Although I could never justify keeping Joaquin in a state hospital, I actually do understand why families might not want to let their family members out. The fact is, our communities are not ready for people with complex support needs. In general,
We don't have enough qualified staff to cover shifts for people with complex needs. Those that we do have are not given adequate training. And we don't pay them nearly enough, nor offer adequate benefits so that they can sustain themselves and their families. It is common knowledge that direct support professionals have extremely high turnover rates. They are overworked and undervalued. This leaves those needing their services short-staffed and often settling for subpar care.

The healthcare system lacks high quality, personalized care. How will someone with behavioral dysregulation get appropriate healthcare when they can't communicate, families and staff can't find a physician who will be flexible and understand when someone is not feeling safe enough to go to their doctor's office? How will tests be run on someone who cannot safely go to a lab, wait in line at the lab, or endure particular examinations and tests? At the institution, there were in-house medical staff, equipment, and plenty of money to bring in specialists if needed. The same is not true once a person is living in the general community. Liberation comes with so many risks and unknowns.

Agencies and services are siloed in the community. One hand does not know what the other is doing. So getting healthcare, dental care, housing access, transportation, social security, food assistance, recreational, educational, and vocational support, etc., are all separate endeavors requiring hours upon hours of phone calls, paper work, and headaches, as we must prove to agencies, time and time again, that we do still have a diagnosis and we do still need the support. This was never the case at the institution. Everything was handled. Everything was covered under one umbrella.
So I do understand. Elderly parents and sibling caregivers already stress out over what will happen to their loved-one when they are no longer there. But at least in an institution, there is a standard structure and security. Behind those thick walls and tall fences of separation, there is perceived safety and predictability. I get it.
I am quite privileged. I earned a master's degree in special education. I have seen where children start their journeys and where they end up when our focus is "separate but equal." I've served on boards of directors advocating for the rights of people with disabilities. I've taught classes based in Disability Studies, focusing on the negative effects of understanding disability as a deficit instead of as a strength, and as a valuable part of diversity. I've benefited from years of interactions with disabled people, telling their stories, learning from their journeys, and founding my hopes and dreams for Joaquin's inclusive life in those experiences. I am so thankful for these privileges. Not everyone has the same foundation of knowledge and hope.
And although I have kept the dream alive for and with Joaquin, for his transformed life quality, it has not been easy. His freedom has come with a cost: a constant fight. Fight to find good, long-term staff for round the clock care; fight to ensure that they are paid a fair wage; fight for a doctor who will accept his medical insurance; fight to get him medical attention quickly when he's unable to tell us what's hurting; fight for a dental appointment which requires admission to a hospital; fight for home health care; fight to get his medications filled in a timely manner; fight to stay with him when he's hospitalized; fight to find a durable and safe hotel or space to evacuate to during wildfires; fight to get him his covid vaccine in a manner that is accessible to him; and so much more. And the fight will continue for as long as he and I live. His needs are complex. And society is limited to a one size fits all mindset. The fight is exhausting.
My life's goal is to teach children about the value of everyone, and the value of inclusivity. To embrace the cliché, the children are our future. With a foundation of inclusivity, the future will be brighter for those with complex support needs in their communities. The future will be brighter for us all.
Every day, I'm thankful for the modeling my parents gave to me. I'm thankful for our Spanish roots that embrace each family member and know when to fight, and in spite of the odds being stacked against us, are willing to fight for our loved ones. I'm thankful for all the ways the stars have aligned and that we were able to break Joaquin free from institutionalization. I'm thankful that we have created a personalized life with Joaquin, in beautiful, peaceful surroundings, with extraordinary staff members to support him. But I will never forget that all of these things manifested because we believed in them, and we fought for them. We should not have to fight for basic human rights and human dignity.
I hope my son never has to carry the torch into battle with his uncle Joaquin.
*****
Do you have a burning desire to have a more equitable and inclusive school culture?
Are you a person who understands the importance of DEIAB (Diversity Equity, Inclusion, Access & Belonging) work in schools, but when it comes to disability, you want to make sure you know what you're talking about?
Maybe you're a special education teacher, or a general education teacher, or an administrator, and you might even know a lot about disabilities, but not necessarily about the experience of being disabled by societal barriers. You're interested in disability awareness that will actually make a difference, but you feel stuck, and you just don't have a lot of time to figure it all out.
If this is you, then I invite you to take advantage of my free resource called "The 5 Keys to Going Beyond Awareness." All you have to do is go to
GoBeyondAwareness.com/keys
and I'll send you my important tips for starting your journey toward a more inclusive school.
*****
For more resources related to education and disability awareness, listen to my podcast: Beyond Awareness: Disability Awareness That Matters!
*****
If you are interested in understanding more about family perspectives around disability, please listen to my Beyond Awareness: Disability Awareness That Matters podcast episode entitled Allies & Obstacles with authors Allison Carey, Pamela Block, and Richard Scotch.
Learn more about Diana & Joaquin's journey to inclusion, and the educational work that is transforming homes, schools, and communities. 
I want to know more!
Stay Connected
Sign up to receive resources and updates from Diana. Your information will never be shared.